[ad_1]

Welcome to the The
Lowdown from 
DN Journal – your source for notable news 
and information from all corners of the global domain name
industry! 

The Lowdown
is compiled by DN Journal 
Editor & Publisher Ron Jackson.
---
All-Star
Lineup Set for ICA Interactive
Event Tuesday – Lau, Schilling,
McNair and Kubba to Field
Questions
If
you are
a domain industry professional it
is in your best interests to
become a member
of the Internet
Commerce Association (ICA),
the non-profit organization
dedicated to protecting the rights
and interests of domain name
owners and related service
providers. Having ICA General
Counsel Zak Muscovitch,
Executive Director Kamila
Siekiewicz and a six-person Board
of Directors comprised
of long-time industry leaders
advocating for you around the
clock is an invaluable asset.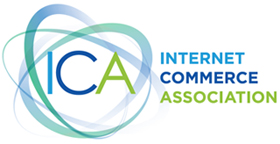 Even
so, the ICA is continually seeking ways to give ICA members more
for their money. Just one example of that is a series of Virtual
Events (open to members only) that bring some of the most
successful domain investors in domain industry history together to
share  advice and experiences we can all learn from. 

You
may never find a better example of that than the all-star lineup the
ICA will present Tuesday afternoon (December 8, 2020) at 3pm
(US Eastern Standard Time). Members will hear from serial entrepreneur
and NamesCon Founder Richard
Lau (top left in photos at left), Uniregistry Founder and
legendary domain investor Frank
Schilling (top right), PPX International Chairman
and  multi-talented businessman Gregg
McNair (bottom left) and the always smiling (and always
investing, creating and encouraging) entrepreneur Ammar
Kubba. (bottom right). All four have been profiled in DNJournal
Cover Stories over 

the
years (the link in their name leads to the story about them. Frank was
actually featured twice – in the 2012 article linked to above
as well as a prior
piece published in 2007). All four have also been among
the strongest supporters the ICA has had since it was founded in 2006.

If
you have thought about joining the ICA, this opportunity to hear from
four guys who have been there and done it all successfully, would be a
perfect entry point. You can find full details about ICA
membership here and if you sign up before Tuesday
afternoon you'll get an invitation to this highly anticipated Virtual
Event. it will be an Interactive session, so be sure to come
with any questions you may have!
(Posted
December 7, 2020)  
*****
[ad_2]

Source link