Welcome to the The
Lowdown from 
DN Journal – your source for notable news 
and information from all corners of the global domain name
industry! 

The Lowdown
is compiled by DN Journal 
Editor & Publisher Ron Jackson.
---
SAV.com
Launches New Drop Catching Service
With No Backorder Fees
A
few months ago
I told you about a new
domain marketplace
that marked registrar SAV.com's
entry into the aftermarket sales
game. Now the company, founded by
industry veteran Anthos
Chrysanthou, is expanding
into the drop
catching
business of reeling
in potentially valuable expired
domain names for customers the
instant they are returned to the
available pool. 
Every
aspect of the domain industry is
highly competitive so
Chrysanthou has had to take a
different tack to stake out a
territory of SAV's own. With the
registration service, the
marketplace and now the drop
catching service, he has done that
by slicing prices to the bone. He
actually went even further with
the new drop catching service, eliminating
fees entirely. A customer can
backorder as many domains as they
want with no backorder fee.
If SAV is successful in catching
the domain, and no one else has
back ordered the same name, you
only pay the normal one-year
registration fee to activate the
domain. If multiple users
submitted backorder requests for
the same name, SAV starts a 10-day
auction, open to anyone, with all
auctions having a starting bid of $1
plus the registration cost. 
Chrysanthou
said this move is aimed at
attracting more of the entrepreneurs
and SMBs that SAV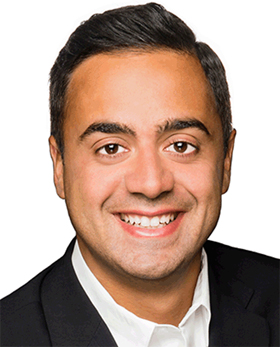 Anthos
Chrysanthou
Founder & CEO, SAV.com  
focuses
on. "By eliminating backorder fees, we are removing one of three causes
of friction that entrepreneurs and SMBs experience when it comes to
launching an online presence," Chrysanthou noted. " In this
instance, that friction is related to the fees associated with submitting
and fulfilling backorders for domains on their short list.  While
backorder fees may not be huge when compared to the branding and marketing
value of desired domains, entrepreneurs and SMBs think of backorder fees as
an unpleasant, even unfair cost."
Anthos
added, "We have another reason for attracting creators to Sav.com with
zero backorder fees and the lowest registration and renewal fees.  We
want them to keep coming back and exploring domain buy-now and auction
options in our domain
marketplace.  I encourage domain investors to give
Sav.com's registrar and marketplace a test drive to see just how much
extra cash we will put into their pocket."
(Posted
October 26, 2020)
*****