Welcome to the The
Lowdown from 
DN Journal – your source for notable news 
and information from all corners of the global domain name
industry! 

The Lowdown
is compiled by DN Journal 
Editor & Publisher Ron Jackson.
---
MediaOptions
Names New COO – ICA Adds Legal Aid
Benefit – Ron Jackson Going Live
with Mike Mann
Several
things
to share with you today. For
starters, veteran domain industry
attorney and executive Jonathan
Tenenbaum has joined domain
brokerage firm MediaOptions
as Chief Operating Officer.
Jonathan moves over from Web.com
where he has most recently been
serving as Title Associate General Counsel & Chief Privacy
Officer. Prior to that he was the
company's VP, Aftermarket Strategy
& Revenue, a post Tenenbaum
assumed after spending over six
years as the General Manager at NameJet.
MediaOptions
Founder & CEO Andrew
Rosener said he wanted
Tenenbaum on his team to, "more
aggressively grow our business with the best people in the right positions to serve our growing client base and the evolving landscape of digital assets. Jonathan understands domain names and the domain aftermarket in a way that few can hope to, and he has a proven track record of maximizing the potential of businesses in this
space. He's joining an already successful team at the perfect time to spearhead our planned expansion."
Tenenbaum
said, "What I find most
compelling about MediaOptions is
its undisputed excellence in the
domain space, and Andrew Rosener
is a visionary in an
industry that is ripe for
innovation. With several new and
exciting partnerships on the
horizon and the most
successful brokerage team in the
industry already in place,
MediaOptions is well-positioned
to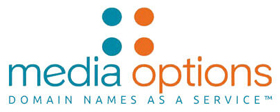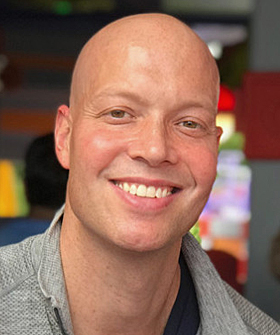 Jonathan
Tenenbaum
Chief Operating Officer
MediaOptions.com
accelerate
into the future, and I'm looking
forward to taking the company to
the next level."
While
MediaOptions was bringing one of the industry's top attorneys on
board, the Internet
Commerce Association (ICA) was rolling out a new
benefit for members – a 15% discount on legal
services, pus as an additional $200 credit towards
$1,000 in services (the benefit is available for all legal
services, not just domain name related legal matters).

Five
veteran domain attorneys are working with the non-profit association
that protects domain owner's rights to provide these frequently
requested perks: John Di Giacomo, Partner, Revision Legal, Gerald
Levine, Managing Partner, Levine Samuel LLP, Stevan
Lieberman, Partner, Greenberg & Lieberman LLP, Howard
Neu, Law Offices of Howard M. Neu PA and Jason Schaeffer, Of Counsel,
ESQwire. If you have been in the industry appreciable length of time
you will recognize all of those names as each of them has been a
long time leaders in our legal sector. 

You
can get more information on each attorney and full details on the
services available through the benefit here. If you are not already
an ICA member, you can Join
here. 
Speaking of industry veterans –
pioneering domain investor Mike Mann, the Founder of DomainMarket.com
(and before that, BuyDomains.com), has been sharing his
expertise and conducting wide-ranging interviews with a variety of
interesting guests on a new
YouTube channel he started a few months ago. Mike
initially does his shows as a livestream, then adds them to
his YouTube channel where, as of this writing, there are already
over a dozen episodes you can view. 

The format usually has Mike chatting
one at a time, with a couple of guests in a very relaxed, informal
atmosphere. Then there is bonus time where he covers areas of
special interest to domain investors, like domain valuation and
appraisals. One thing I like about the series is Mike mixes
it up – it's not all about domains, so you never know
exactly where the conversations are going to go. That keeps
things interesting, especially since Mike is not shy about speaking
his mind on any subject!

As it
happens, I will be Mike's first guest on his next livestream Wednesday
morning 

A
blast from the past. Mike Mann 
stirring things up at the 2011 T.R.A.F.F.I.C. Conference in
Fort Lauderdale, Florida.

(November
17) at 11am U.S. Eastern Time. Mike usually posts the
livestream link to his social media accounts the day of, so I don't
have one for you yet (will add it here if I have enough time before
the livestream starts). In any case, the show will turn up later on
his YouTube channel if you miss the stream. P.S.: If I am never
heard from again be sure to tell the authorities Mike is the last guy
you saw me with before I disappeared! 🙂
(Posted
November 17, 2020)
*****