Welcome to the The
Lowdown from 
DN Journal – your source for notable news 
and information from all corners of the global domain name
industry! 

The Lowdown
is compiled by DN Journal 
Editor & Publisher Ron Jackson.
---
Humble
Domain Industry Icon Nat Cohen
Goes Deep in Revealing New
Interview at GGRG.com 
Telepathy.com
Founder Nat Cohen is one of
the most successful investors in
domain industry history. He holds
the world's biggest collection of
3-letter .coms (over 1,000
of them!) as well as several
ultra-rare 2-letter .coms and many
top tier one-word dictionary
domains. Nat is also one of the
staunchest defenders of domain
owner's rights through his
tireless service on the board of
the Internet
Commerce Association. 
The
only reason there are still some
people in this business who don't
know how much Nat has accomplished
is because the kind-hearted
Washington, D.C. resident would
rather talk about anything else
but himself. Thankfully, ICA
member Giuseppe Graziano of
GGRG.com
finally persuaded Nat to sit for
an in-depth
interview by
convincing him that he could help
a lot of other people find their
way in this field by sharing what
he has learned since he first
discovered domains back in the
1990s. 
Nat's
story of how he built his
incredible portfolio, how the game
has changed over the years and how
he plays it today is one that
everyone in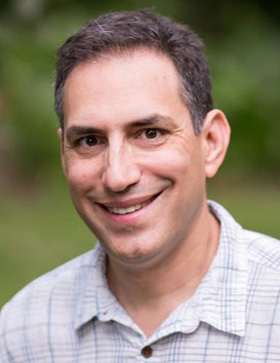 Nat
Cohen
Founder, Telepathy.com  
this business
would profit from reading. In addition to a great business story, it gives
you some rare insight into the life of one of the most genuine nice guys in
this or any other industry. It's an object lesson in the right way to
treat people – and we live in a time when we could all benefit
from getting better at that!
By
the way, in addition to the interview
with Nat, GGRG.com (a popular domain
brokerage and consulting firm based in
Lisbon Portugal) has also released
their latest Liquid
Domains Market Report
covering 2Q-2020. GGRG's
reports break down aftermarket sales
results for short .com domains
comprised of 2-4 letters, 2-5

numbers and a combination of 2-3
characters mixing letters and numbers. Collectively, GGRG refers to
domains that fit those parameters as liquid domains because
there are almost always buyers (at least at the wholesale level) for
them.
*****
(Posted
July 29, 2020)