The
summary (that concludes the Guta
report) noted, "The sales of premium
one-word dictionary domains remained
strong and among them was a record-breaking $30 million domain sale of
Voice.com that will be talked about and referred to in years to
come. However, the markets for two-letter
.com and three-letter .com domains were
slow. The trading volume of LL .com domains
was significantly lower compared to the same quarter last
year. The total LLL .com domain sales count in
the Chinese market fell to the lowest level among the past six
quarters. In sharp contrast, the sales count of NN .com, NNN .com, NNNN .com and NL/LN .com domains all
have reached the highest level since
2018 ("N" stands for a
number, "L" for a
letter)."
The
Guta summary added, "Most of these sales were traded within the Chinese
domain market, followed by the second most sales from American sellers to Chinese
buyers. It is also worth pointing out that, due to the
slowing economy and, more importantly, the
escalating trade war with the
U.S, the dollar-yuan exchange rate has been rising
since the beginning of May 2019.
If the exchange rate keeps climbing, it might create a negative impact on price and/or demand of
future domain sales between the Chinese and the Western
markets."  
You
will want to see all of the specific
date in the Guta report and you can do
that here (.pdf file).
George
Hong
Guta.com Founder & CEO

Now,
about that new office
in Xiamen. George told us,
"As a domain brokerage firm, we are glad that we can work anywhere, anytime and serve our clients worldwide. However, coming from a solid IT background, I still firmly believe that Face-to-Face meetings/interactions are important in the digital age. That is also why we spent a lot of effort in finding and choosing offices so that our team members can sit & work together and interact with our clients and partners
face-to-face. After spending 3 years at
our previous office in Xiamen Software Park,
we recently moved into a new office in
the state-of-the-art China Aviation Zijin
Square (Also called W
Square), located in the heart of a new central business district in
Xiamen. This 24/7 guarded, 5A class office building, located in a safe and convenient area, truly empowers our team members to come and work in a comfortable
ocean view office anytime while we can have peace of mind."
Above:
A wide angle view of the China Aviation Zijin
Square in Xiamen.
Below:
A ground level view of the building
where Guta.com's new office is
located.
(all photos in this article courtesy
of Guta.com).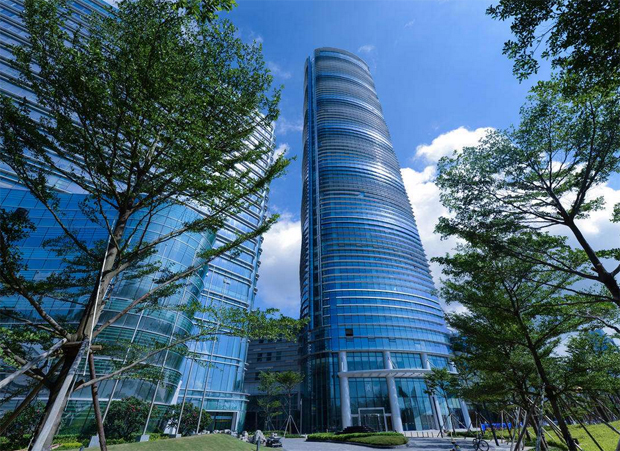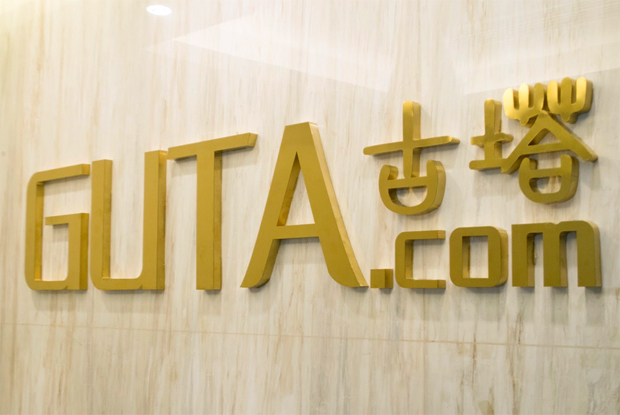 Above:
This sign welcomes vistors to
Guta.com's new office.
Below:
Guta.com Founder & CEO George
Hong settling in at his new office.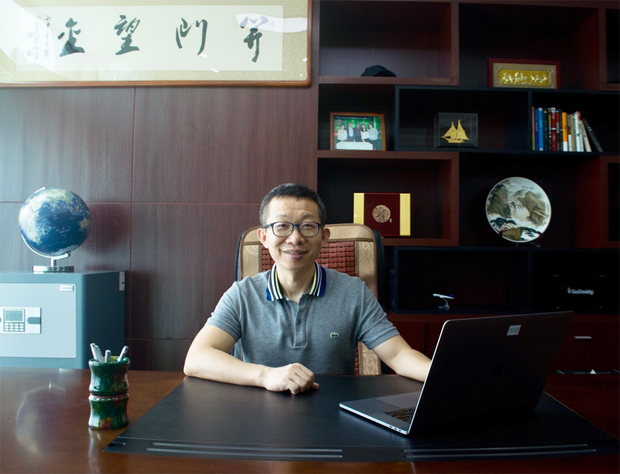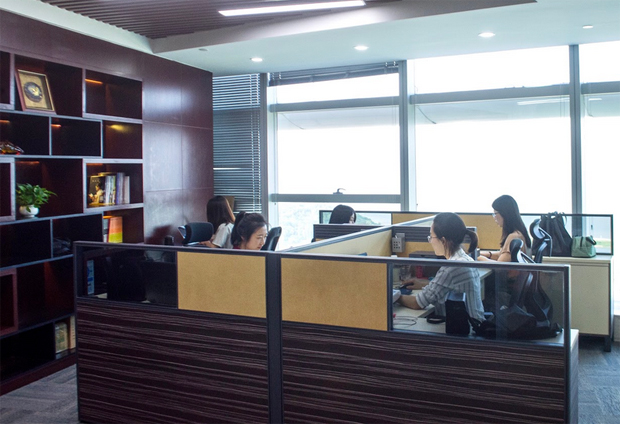 Above:
Guta.com team members at work.
The floor to ceiling windows give
them a beautiful view of the
ocean as the shot below, taken
from the Guta office, shows you.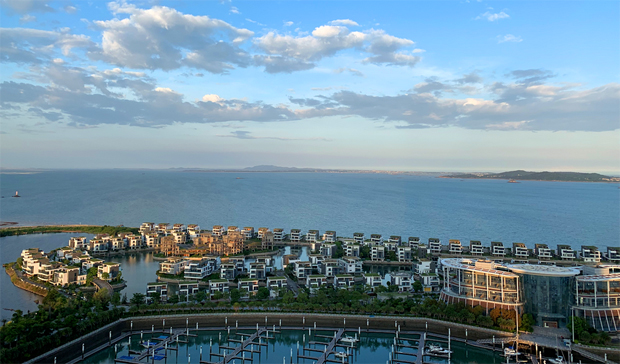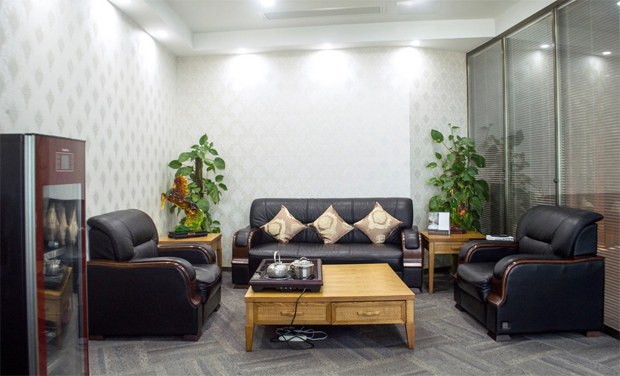 Above
& below: If you visit the Guta.com
offices, odds are you will spend
some time in the reception area.
George noted, "In China, especially in
Fujian Province (where Xiamen City
is located), tea culture is very
important. You can see a tea set in almost every office in Xiamen. Serving tea to our guests is
the basic hospitality of the local
people."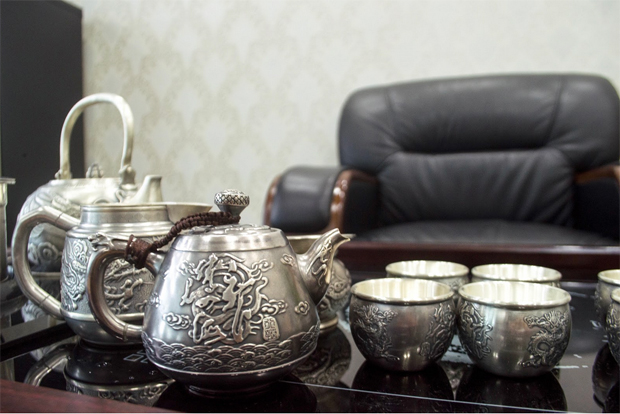 After
tea, visitors can head out to see a
wide variety of attractions
that are all within walking 
distance of the office. Some of
George's favorites are:

·        
Banlam Grand Theater, an international top- class
performance venue.

·        
Xiamen International Conference Center, Venue of the 9th BRICS
summit.

·        
Xiamen Financial Center

·        
Branch offices of most major Chinese banks

·        
Approximately 10 gyms, six of which have swimming pools.

·        
2 Yoga Studios

·        
2 beaches

·        
2 Shopping Centers

·        
1 Cinema

·        
Dozens of dining places, including some of the finest restaurants
in Xiamen 

·        
Two Starbucks and one Luckin coffee shop
Some
of you are probably already looking
into airline tickets, but If you
can't make it to the other side of
the Pacific to meet George and his
crew in person, you can do it in
the U.S. soon. They will
be in Austin, Texas,
for the 2020
NamesCon Global
conference coming up January
29-February 1. Thanks to George
and his team for the inside look at
their new space!