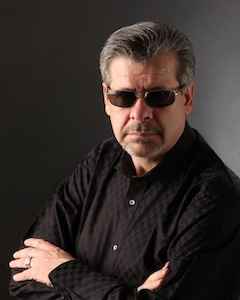 Rick
Schwartz
The Domain King
Rick
is also known for
co-founding the legendary T.R.A.F.F.I.C.
conference
that ran for a decade
between 2004-2014.
When the show's run ended
with a 10th anniversary
edition in Miami Beach,
Schwartz said he was going
into semi-retirement, but
everyone knew he wouldn't be
able to stay away from the
game for long. Schwartz was
soon back, providing regular
no holds barred commentary
on the industry at RicksBlog.com,
as well as in a recent
series of videos posted on
his Twitter
account. Just this week he
announced the video series
will soon be given a
dedicated new home at Rick.tv. 
Over
the past two decades
Schwartz has raked in tens
of millions of dollars worth
of domain sales and domain
investment earnings. His is
a unique story that is
informative, entertaining
and often controversial –
all the things that add up
to a thought provoking show
that you can check
out here.