Welcome to the The
Lowdown from 
DN Journal – your source for notable news 
and information from all corners of the global domain name
industry! 

The Lowdown
is compiled by DN Journal 
Editor & Publisher Ron Jackson.
---
Domain
Investor/Developer/Blogger Morgan
Linton Goes Deep in New Interview
with GGRG's Giuseppe
Graziano 
Giuseppe
Graziano,
the founder of domain brokerage
& consulting firm GGRG.com
is continuing his new series of in-depth
domain industry interviews
with the release of his third
article, this one featuring
veteran domain
investor/developer/blogger Morgan
Linton (whose home
base online is at MorganLinton.com). 
Among the many topics covered in
the wide-ranging interview are:
•  


The
most common mistake
domain investors make and
how to avoid it.


•


How
domain investing will change
over the next 10 years.


•


The
lessons Morgan learned by
working at Sonos and
a firm he co-founded, Bold
Metrics.


•


Morgan's
favorite extensions and
domain categories to
invest in.


•


His
favorite resources to
learn about domains and
startups.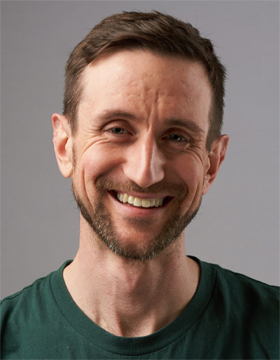 In
his introduction to the
article, Giuseppe noted, "Morgan Linton is the first face I saw in the domain industry, when watching his 5-part video series called
Domaining Power Course (published by a young Morgan 11 years
ago!). Yet, I only met Morgan in person last year in Lisbon in occasion of
NamesCon
Europe 2019. We hit it off right away, and it is easy to understand why – Morgan is personable, well-traveled and with a lot of great
stories!"
Giuseppe's started the series with
DNJournal's Ron
Jackson in March and veteran domain investor Yoni
Belousov in April.
*****
(Posted
May 21, 2021)