Welcome to the The
Lowdown from 
DN Journal – your source for notable news 
and information from all corners of the global domain name
industry! 

The Lowdown
is compiled by DN Journal 
Editor & Publisher Ron Jackson.
---
Bill
Kara Adds 72 Million Users to His
Addicting Games Empire With Acquisition
of Mope.io 
Long
time DNJournal readers
are familiar with the remarkable
story of how Bill Kara built
a gaming empire at AddictingGames.com
(it is a story we first told a
decade ago in our March 2010 Cover
Story). Bill first
attracted our attention when
someone paid $350,000 for CookingGames.com
at the beginning of that year and
people in the domain business
couldn't understand how a domain
like that could be worth so much
money.
When
we looked into it we found out
that "someone" was Bill
and that he knew a lot more about game
related domains than the rest of
us did. From experience, Kara knew
that specifically targeted .com
domains could drive enormous
traffic to the web and mobile
based games he had been building
for years. In fact, by the time he
got around to picking up
CookingGames.com, Bill had already
spent over $4 million on
similar gaming domains that proved
to be excellent
investments. 
Now
Kara,
a native Canadian who is now based
in Santa Monica, California, is back
in the news with
another major acquisition,
but this one with an
interesting twist – instead
of a .com he purchased a .io
– Mope.io
to be exact. Also, Bill bought an already
developed game this time
–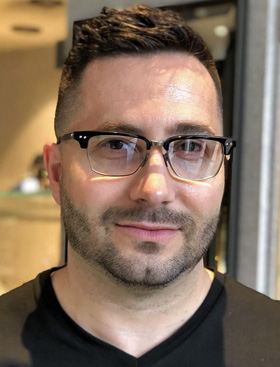 Bill
Kara
CEO, Addicting Games  
one
that comes
with a huge existing fan base of
more than 72 million
users! As big as that number
is, Bill thinks his company can make
it bigger by improving the top down
multi-player animal survival game
and optimizing its functionality.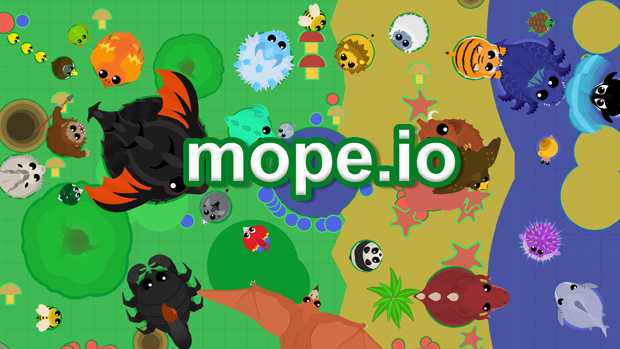 The
price he paid for Mope.io was not disclosed and could not have been charted in
any case because this was the sale of a developed property rather than a
domain only. Still, it is interesting to see Bill, who had been very much a .com
guy, raiding an alternate TLD camp. Of course, .io has been
rapidly gaining favor in recent years and one that comes with the kind of traffic
mope.io does would be welcomed by anyone with open arms. Mope.io is not the
first gaming hit built on the TLD either. Bill noted, "The trend
towards .io domains in online gaming is very strong with smash hits like
slither.io, mope.io,
krunker.io and others serving
millions of monthly players all using the IO extension."  It's not
just .io either. Bill added, "The most popular online portal for
IO Games itself is in fact built in .space, Iogames.space,
of all things."
Whatever
the TLD may be, Bill continues to win in the game world. With 21 employees
helping him release dozens of new games every month he expects
AddictingGames.com to generate $5 million in revenue this year.
Gaming traffic is higher than ever with so many people staying home and
relying on their computer or mobile device for entertainment due to the
Covid-19 pandemic. In a way, we are all playing a survival game in
the real world right now, but as Bill's company has shown, many companies
will not only survive but thrive in conditions that threaten many
others.   
(Posted
September 29, 2020)
*****